Our mascots are an integral part of the distinctive features of our institution.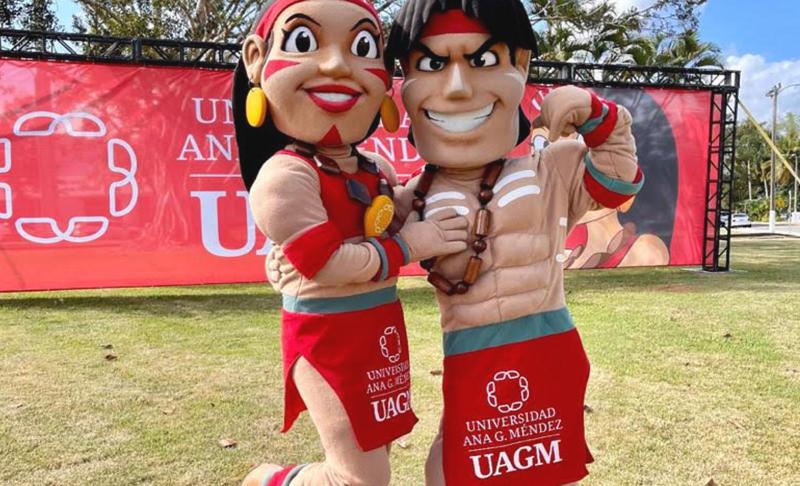 What do they represent?
The Taíno and the Taína represent noble, wise and hardworking individuals.  
Their projection
They both project strength, valor, passion, courage, and the fighting spirit of all the sports teams that have represented us at the Inter-University Athletic League (Liga Atlética Interuniversitaria - LAI) since 1975.